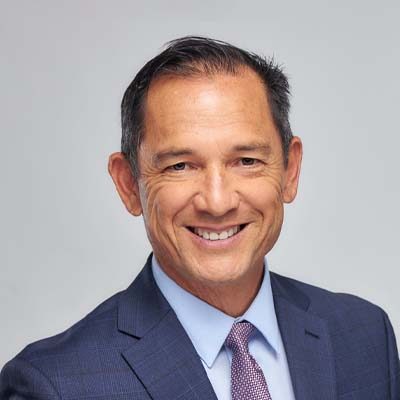 Dr. Derek Taylor, D.C.
Dr. Derek Taylor, D.C. is compassionate and can identify with those who are suffering. He was born in Wahiawa, Hawaii and when he was 8 months old, his mother re-located the family to the South Bay after his biological father died in a tragic fishing accident. He struggled with various health challenges as a kid as he ate the Standard American Diet (SAD) and used conventional medicine to resolve his health issues. He knows what it is like to have debilitating back pain.
While playing football for Bishop Montgomery High School in Torrance, he injured his back so bad, he could barely walk. He went to a Chiropractor, but it only made him worse. Fortunately, he saw a different Chiropractor who made it better and was so inspired by the results he decided to dedicate his life to do the same for others.
Eager to help others get out of pain, Dr. Taylor began taking post-graduate courses a few years BEFORE he was ever accepted into Chiropractic school.
In 1988, he became trained and certified in a technique called the Nimmo Receptor Tonus Technique based off Dr. Janet Travell's Myofascial Release Work.
He started working on patients for two years prior to entering Los Angeles College of Chiropractic in 1990 (now known as Southern California University of Health Sciences).
Dr. Taylor initially aspired to be the Team Chiropractor for the Los Angeles Rams. He studied hard, made the Dean's List every trimester, was a member of the Delta Sigma Honorary Scholastic Society, graduated Magna Cum Laude and was voted by his graduating class as "Most Likely to Succeed".
With a passion to cure the world, Dr. Taylor studied to receive a Chiropractic license in three states, California, Ohio, and Hawaii.
He landed a job working in the largest clinic in Northwest Ohio (27 different locations) where he would see at times over 100 patients a day.
Although it was a great hands-on experience for Dr. Taylor, it was also a frustrating and confusing time as many of his patients were not getting better.
He was tired of getting sub-par results, not knowing how to truly solve his patient's health problems, and even making some patients worse.
He started burning out and decided to move back to the South Bay where he would open his own practice from scratch.
Dr. Taylor came to the realization that what he was taught in school was not going to help him get the kind of results he was hoping to achieve.
This led Dr. Taylor on a life-long journey to discover the REAL CAUSE behind PAIN and various health conditions.
He started researching every post-graduate course and continuing education seminar he could possibly attend that would help him achieve the results his patients were desiring.
Over the past 27 years Dr. Taylor has invested thousands of hours and well over $100,000 on post graduate learning so he can confidently get to the root of his patients' pain and health challenges.
Dr. Taylor has also researched the most modern advances in pain management devices and invested in the latest cutting edge, state of the art technology to get unparalleled results.
Through this process, Dr. Taylor has developed his own technique, completely unique to the Chiropractic profession, called THE TAYLOR METHOD, which uses muscle response testing to pinpoint exactly where the source of the problem is coming from, and the results are nothing short of amazing!
A further explanation of THE TAYLOR METHOD can be found in Dr. Taylor's books, "Insider Secrets to Get Rid of Your Pain." and "The 7 Habits to Experience Pain-Free Living!" Both are available on Amazon.
When Dr. Taylor is not doing research on the latest advances in health, he loves to spend time renewing his mind in the Word of God, spending time with his wife, Ali, and their eight children, Hudson, Jonathan, Caden, Dallas, McKenna, Titus, Jordan and Kayla Rose. He also loves enjoying sunny days at the beach, camping, fishing, and playing backgammon.
Dr. Hudson Taylor, D.C.
Dr. Hudson Taylor, DC is a South Bay native, second-generation Chiropractor fully trained in THE TAYLOR METHOD, and is continually amazed by the phenomenal results he sees working at Taylor Chiropractic & Laser Center.
Blessed with chiropractic care from birth, Dr. Hudson made his decision to enter the profession after a traumatic ankle injury during his sophomore year of high school football, when he completely tore his ankle ligament off the bone.
What turned out to be a season-ending injury only lasted for two weeks, thanks to his father's immediate and intensive chiropractic care, which included Class IV Laser Therapy.
Inspired by the body's incredible ability to heal, Dr. Hudson began fulfilling his chiropractic pre-requisite courses, was accepted into Southern California University of Health Sciences, graduated Summa Cum Laude, and was honored to serve as the Salutatorian of his class where he had the privilege of giving the commencement speech at his graduation ceremony. Click here to watch the speech.
Dr. Hudson continues to practice alongside his father, Dr. Derek Taylor, inside the South End Racquet & Health Club. He is an avid reader who loves to hike, relax at the beach, study classic films, and train in the gym. Continually researching and implementing the latest tools, techniques, and technology, Dr. Hudson has a keen interest in natural wellness, and teaches various health topics weekly on Instagram. You can follow him on Instagram @doc._hudson to stay up to date on the latest health information.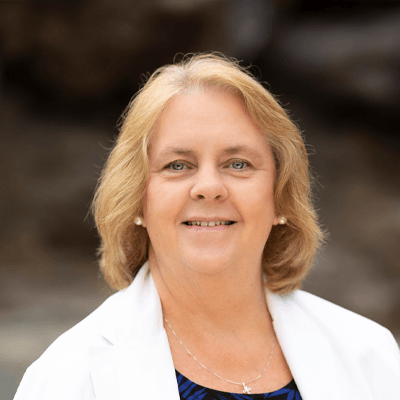 Dr. Laura DenBlaker, D.C.
Dr. Laura DenBlaker is a South Bay native and attended Redondo Union High School, Los Angeles Harbor College, Cal State University of Long Beach and Southern California University of Health Sciences (formerly Los Angeles College of Chiropractic).
Dr. Laura has been practicing chiropractic and providing excellent deep tissue therapy for the past 30 years.
She has been trained in the Activator Method, Sacro- Occipital Technique (SOT), Cranial Sacral Therapy, and had the privilege of studying under the late Dr. Janet Travell, MD (personal physician to President John F. Kennedy) who personally mentored her in Trigger Point Therapy and Myofascial Release. Dr. Laura has an intuitive approach to releasing adhesive scar tissue and patients love her therapeutic touch.
Dr. Laura was in private practice in Torrance and San Pedro for 24 years prior to joining the team at Taylor Chiropractic & Laser Center. Suffering with knee, low back, and shoulder pain, along with joint pain in multiple locations, she could barely walk and had to use a cane to assist her. For years, she was unable to find a doctor to help her unresolved health issues. After meeting Dr. Taylor and receiving THE TAYLOR METHOD treatments utilizing the variety of unique technology at Taylor Chiropractic, her pain eventually disappeared, and she desires to help others get out of pain too. Dr. Laura also lost 65 pounds throughout her care and found that herself sleeping eight hours a night again, both areas of difficulty for her to overcome. Feeling like a whole new person has given Dr. Laura the enthusiasm and energy to help patients experience amazing results with her gifted touch.
Lauren Thaler, LMT (Licensed Massage Therapist)
Lauren Thaler's calm and kind demeanor has made her an important part of the team at Taylor Chiropractic for the last 16 years. Her chosen field of massage and bodywork is essential in a time when many feel they could use a healing embrace. Lauren's effective techniques and soothing touch have proven to be mutually rewarding.
Heather Christensen, Front Desk, Massage Therapy
Heather loves to handle our incoming calls at the front desk and make sure everyone is scheduled in a timely manner. She is a graduate of Vanguard University and is also trained in administering brain mapping & neurofeedback sessions. Heather also has a wonderful therapeutic touch and performs massage therapy. She wears a lot of hats and is an invaluable asset to the team.
Heather loves making people feel welcomed. She's caring, proficient and does everything with a smile on her face and a song in her heart. We are fortunate to have her on the team!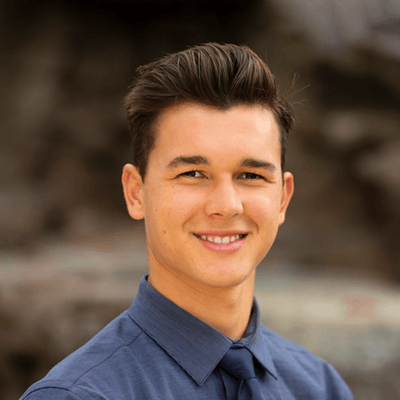 Caden Taylor, EMF Remediation, Massage Therapy
Caden started working at Taylor Chiropractic & Laser Center 7 years ago and currently performs massage therapy as well as EMF Remediation. His first adjustment was the day he was born and has experienced many different positive wholistic treatments all his life. He loves everything about health & fitness, works out six days a week, and knows first-hand the life-changing power of Chiropractic.
Caden aspires to become a Doctor of Chiropractic and plans to enter the Southern California University of Health Sciences in the fall of next year. He is passionate about educating and influencing others to experience optimal health, when he is not surfing the waves in Redondo Beach & Palos Verdes.
Jonathan Taylor, Bookkeeper
Jonathan serves as Taylor Chiropractic & Laser Center's bookkeeper and office assistant. He loves numbers and is trained in financial reporting and QuickBooks Pro. His role is managing our clients' accounts and settlements, ensuring that all transactions are properly documented, recorded, and reconciled. He loves to make sure there are no errors in our system and all the T's are crossed and I's dotted.
He is currently attending Chapman University and is in the Fowler School of Law program. Along with working at Taylor Chiropractic & Laser Center, he has also accepted an intern position with a prestigious Tax Controversy Law Firm in Orange County.