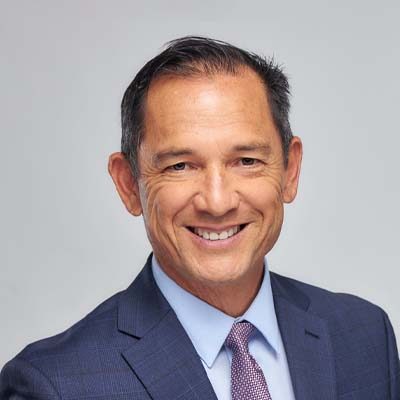 Dr. Derek Taylor, D.C.
Derek Taylor's first exposure to chiropractic was in 1983 after injuring his back playing high school football. It had a debilitating effect on him as he was in constant pain, could barely walk, and he thought his football season was over. He went to a chiropractor who spent two minutes 'cracking' him every visit, but it only made him worse. Fortunately, he found another chiropractor who listened, applied a different approach, and helped him achieve miraculous results. He was so inspired he decided to spend the rest of his life helping others in the same way.
In 1993, he graduated from Los Angeles College of Chiropractic in the top of his class and was voted by his classmates as 'most likely to succeed.' Shortly after graduating, he was hired by the largest chiropractic clinic in the Northwest Ohio area. Although it was exciting to treat over one hundred patients a day, it always bothered him that some were not getting better, and some were even getting worse. He became discouraged.
In 1997, he moved back to Southern California and did a lot of soul-searching, even picking up another job as a substitute teacher to middle schoolers. He then realized that the problem was not with the patients, but with him not knowing or understanding the cause of painful conditions. He simply lacked the knowledge to get people better. He started seeking out doctors who knew more than him and were getting remarkable results with their patients. He traveled all over the country on an ongoing basis to learn different approaches, new ways of applying 'outside the box' thinking and incorporating different techniques & technology that he would experiment with when he arrived back in the office on Monday morning.
Over the past 30 years, he has invested well over $100,000 and hundreds of hours learning the most advanced techniques and methods from a variety of practitioners. At times, it seemed he was at a post-graduate seminar every weekend trying to solve the problems and health challenges his patients suffered with daily. Although he has been blessed to sit under some of the most gifted doctors & thought leaders on health in the world, his best teachers have always been his patients who have taught him what really works and what does not in the day-to-day trenches at the office.
After many years of employing innovative approaches learned by the most gifted physicians in the industry, combined with success, trial and error taught to him by his patients, he has developed a proprietary method unique to the industry, called 'The Taylor Method.'
'The Taylor Method' assists patients get to the root of their pain or health challenge in an extremely efficient manner as it helps the practitioner target the primary area to address, affording patients to get faster and longer-lasting results. In addition to knowing where to target treatment efforts to maximize patients' results, Dr. Taylor has invested hundreds of thousands of dollars in the latest technology to enable those suffering with a variety of health challenges to achieve amazing results in a fraction of the time it would normally take without it. It has been an immense joy for Dr. Taylor over the years to see hope restored to patients who had given up on their condition, only to achieve results they thought was impossible to attain, often in a period that exceeded their expectations.
In 2019, Dr. Derek Taylor was fortunate to have his son, Dr. Hudson Taylor, join the team. Dr. Hudson Taylor graduated at the top of his class and was allowed to give the graduation speech as Salutatorian of his class (CLICK HERE TO WATCH). He is not only carrying on 'The Taylor Method' approach but has enhanced it with gifted insights he provides and has co-authored two books with his dad, "The Healthy Feet Handbook - How to Fix & Prevent Common Foot Problems" and "Overcome Your Knee Pain - 7 Principles for Avoiding and Recovering from Knee Pain." In 2021, Dr. Derek Taylor relocated his family from Southern California to open another Taylor Chiropractic & Laser Center, Inc. in South Florida to serve the community in Palm Beach Gardens and beyond.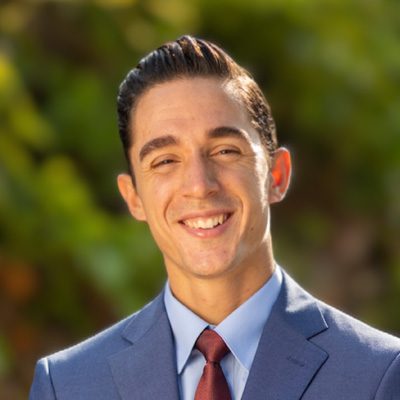 Dr. Hudson Taylor, D.C.
Dr. Hudson Taylor, DC is a South Bay native, second-generation Chiropractor fully trained in THE TAYLOR METHOD, and is continually amazed by the phenomenal results he sees working at Taylor Chiropractic & Laser Center.
Blessed with chiropractic care from birth, Dr. Hudson made his decision to enter the profession after a traumatic ankle injury during his sophomore year of high school football, when he completely tore his ankle ligament off the bone.
What turned out to be a season-ending injury only lasted for two weeks, thanks to his father's immediate and intensive chiropractic care, which included Class IV Laser Therapy.
Inspired by the body's incredible ability to heal, Dr. Hudson began fulfilling his chiropractic pre-requisite courses, was accepted into Southern California University of Health Sciences, graduated Summa Cum Laude, and was honored to serve as the Salutatorian of his class where he had the privilege of giving the commencement speech at his graduation ceremony. Click here to watch the speech.
Dr. Hudson continues to practice alongside his father, Dr. Derek Taylor, inside the South End Racquet & Health Club. He is an avid reader who loves to hike, relax at the beach, study classic films, and train in the gym. Continually researching and implementing the latest tools, techniques, and technology, Dr. Hudson has a keen interest in natural wellness, and teaches various health topics weekly on Instagram. You can follow him on Instagram @doc._hudson to stay up to date on the latest health information.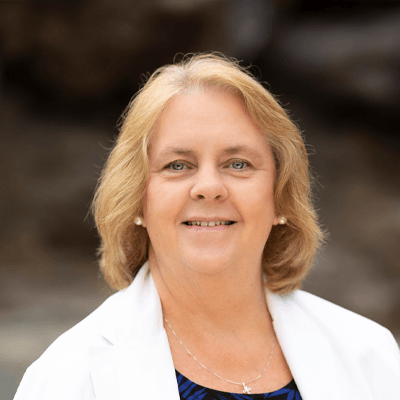 Dr. Laura DenBlaker, D.C.
Dr. Laura DenBlaker is a South Bay native and attended Redondo Union High School, Los Angeles Harbor College, Cal State University of Long Beach and Southern California University of Health Sciences (formerly Los Angeles College of Chiropractic).
Dr. Laura has been practicing chiropractic and providing excellent deep tissue therapy for the past 30 years.
She has been trained in the Activator Method, Sacro- Occipital Technique (SOT), Cranial Sacral Therapy, and had the privilege of studying under the late Dr. Janet Travell, MD (personal physician to President John F. Kennedy) who personally mentored her in Trigger Point Therapy and Myofascial Release. Dr. Laura has an intuitive approach to releasing adhesive scar tissue and patients love her therapeutic touch.
Dr. Laura was in private practice in Torrance and San Pedro for 24 years prior to joining the team at Taylor Chiropractic & Laser Center. Suffering with knee, low back, and shoulder pain, along with joint pain in multiple locations, she could barely walk and had to use a cane to assist her. For years, she was unable to find a doctor to help her unresolved health issues. After meeting Dr. Taylor and receiving THE TAYLOR METHOD treatments utilizing the variety of unique technology at Taylor Chiropractic, her pain eventually disappeared, and she desires to help others get out of pain too. Dr. Laura also lost 65 pounds throughout her care and found that herself sleeping eight hours a night again, both areas of difficulty for her to overcome. Feeling like a whole new person has given Dr. Laura the enthusiasm and energy to help patients experience amazing results with her gifted touch.
Lauren Thaler, LMT (Licensed Massage Therapist)
Lauren Thaler's calm and kind demeanor has made her an important part of the team at Taylor Chiropractic for the last 16 years. Her chosen field of massage and bodywork is essential in a time when many feel they could use a healing embrace. Lauren's effective techniques and soothing touch have proven to be mutually rewarding.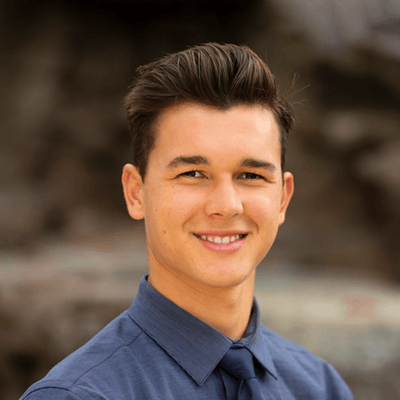 Caden Taylor, EMF Remediation, Massage Therapist
Caden started working at Taylor Chiropractic & Laser Center 7 years ago and currently performs massage therapy as well as EMF Remediation. His first adjustment was the day he was born and has experienced many different positive wholistic treatments all his life. He loves everything about health & fitness, works out six days a week, and knows first-hand the life-changing power of Chiropractic.
Jonathan Taylor, Bookkeeper
Jonathan serves as Taylor Chiropractic & Laser Center's bookkeeper and office assistant. He loves numbers and is trained in financial reporting and QuickBooks Pro. His role is managing our clients' accounts and settlements, ensuring that all transactions are properly documented, recorded, and reconciled. He loves to make sure there are no errors in our system and all the T's are crossed and I's dotted.
He is currently attending Chapman University and is in the Fowler School of Law program. Along with working at Taylor Chiropractic & Laser Center, he has also accepted an intern position with a prestigious Tax Controversy Law Firm in Orange County.